Dibond, Shadow box … You feel lost? Don't Panic ! Here you can find all the details about each style. Again, feel free to contact me with any question.
In order to give the best photo rendering, I print only on high quality paper, made by Hanemüle, the world leader of fine art paper. It is used in most museums and art galleries for its excellent conservation of photos in time.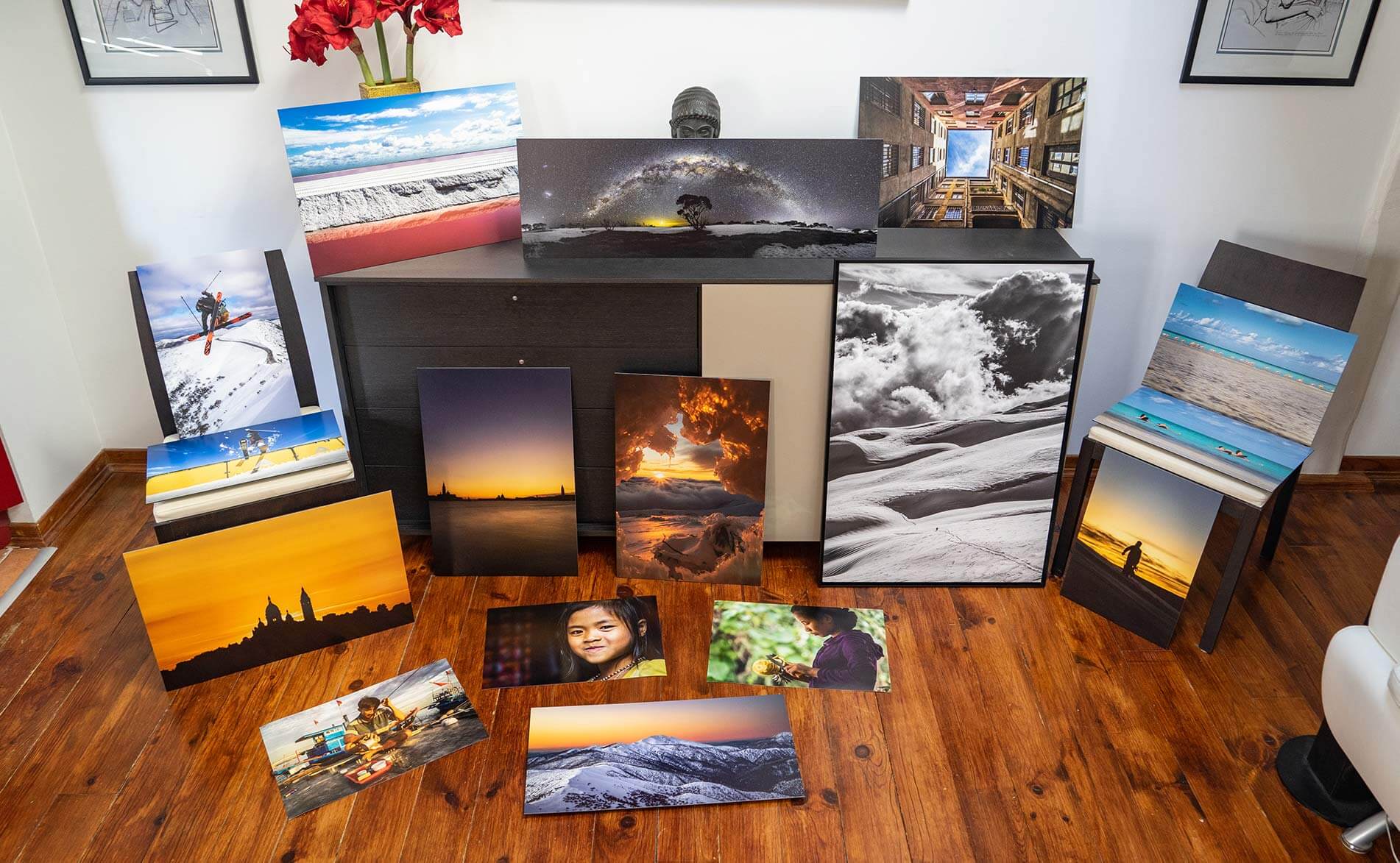 Fine Art Print
The cheapest option if you have your own frame. I can provide you with a large size print, that would fit your frame ! I choose the type of paper that is best suited to the image myself, to achieve the best result. If you prefer a specific size for your frame that is not listed, please send me a message.
Laminated on Dibond
Dibond, the leading manufacturer of sheet materials for the field of museums and galleries, is the world's first aluminium composite sheet which is specially optimised for exhibitions. It is an aluminium plate, light and strong, 3mm thick. We start with a Fine Art Print which is then laminated on Dibond, using the entire surface, that is to say without any visible frame. On the back, there is a hanging system and additionnal foam spacers, which keep the Dibond back off the wall.
Shadow Box
Starting with a laminated Dibond, the print is inserted into a black Shadow Box. This is a high range product, simple and elegant. The Shadow Box is a glassless frame with a minimalist shape where the print seems to float.
Packaging and delivery
Prints are protected and packed with care ! Average delivery delays takes about 2 weeks in France. However, it can change depending on the country of delivery, or printer's acitivty.

Orders direct from the Shop is only available for these countries:
France, Germany, Austria, Belgium, Spain, Great Britain, Ireland, Italy, Luxembourg, Netherland, Poland, Portugal, Sweden, Switzerland.

/!\ For any delivery to another country, contact me to obtain a quote /!\